Chiharu Shiota
Born 1972 in Osaka, Japan
Lives and works in Berlin, Germany
Chiharu Shiota is a Japanese performance and installation artist best known for creating room-filling, monumental yet delicate, poetic environments. Central to the artist's work are the themes of remembrance and oblivion, dreaming and sleeping, traces of the past and childhood, and dealing with anxieties. Shiota finds diverse visual expressions for these subject matters, the most celebrated being impenetrable installations made of black thread which often enclose various household and everyday, personal objects: a burnt-out piano, a wedding dress, a lady's mackintosh, sometimes even the sleeping artist herself.
Chiharu Shiota belongs to a generation of young artists who have gained international attention in recent years for body-related art. Her education at German art schools with Marina Abramovic from 1996 provides a key to her pictorial language that is unmistakably oriented around the artistic solutions of the performance and installation art of the 1970s. Marina Abramovic along with Ana Mendieta, Janine Antoni, Louise Bourgeois, Carolee Schneemann, and Rebecca Horn, are the forerunners of the performative installation art on which Shiota's pictorial language builds.
CV
Chiharu Shiota studied at Kyoto Seike University (Japan), Canberra Shool of Art as well as in Braunschweig and at the UdK in Berlin in Germany with Marina Abramovic and Rebecca Horn.
Recent solo exhibitions include: "Le Fil Rouge", at Espace Culturel Louis Vuitton, Paris, France (2015), a solo exhibition at the Rochester Art Center, Rochester, MN, USA and at the Staatsgalerie Saarbrücken, Saarbrücken, Germany (both 2014), "Trace of Memory" at the Mattress Factory, Pittsburgh, PA, USA (2013),"Red Line" at Kenji Taki Gallery, Tokyo, Japan (2013), "Labyrinth of Memory" at La Sucriére, Lyon, France (2012), "Where Are We Going?" at the Marugame Genichiro-Inokuma Museum of Contemporary Art, Kagawa, Japan (2012), "Chiharu Shiota" at the Schleswig Holsteinischer Kunstverein, Kunsthalle zu Kiel, Kiel, Germany (2012), "Home of Memory" at La Maison Rouge, Paris, France (2011) and "Breath of the Spirit" at The National Museum of Art, Osaka, Japan (2008).
Group exhibitions include: Museum on the Seams, Jerusalem, Israel and Kunstmuseum Wolfsburg, Germany (2013), National Museum of Modern Art Tokyo, Japan (2007), Neue Nationalgalerie Berlin, Germany (2006), P.S.1/MoMA, New York, USA (2003) as well as the Biennials in Venice, Italy (2011), Fukuoka, Japan (2005) and Yokohama, Japan (2001).

SELECTED COLLECTIONS
21st Century Museum of Contemporary Art, Kanazawa, Japan; Centre PasquArt, Biel/Bienne, Switzerland;
Antoine de Galbert, Paris, France; The Hoffmann Collection, Berlin, Germany; Kiasma, Helsinki, Finland; Kunstwerk-Sammlung Alison and Peter W. Klein, Nussdorf, Germany, Museum für Neue Kunst Freiburg, Germany, Shiseido Art House, Kakegawa, Shizuoka, Japan; The National Museum of Art, Osaka, Japan; The National Museum of Modern Art, Tokyo, Japan; The Vangi Sculpture Garden Museum, Shizuoka, Japan

EXHIBITIONS:
abc - art berlin contemporary
solo presentation
13 - 16 September 2012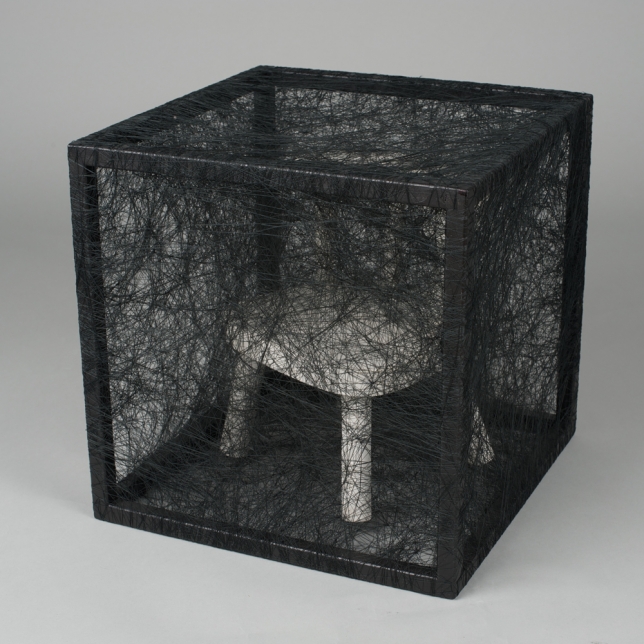 Sep 14, 2012
abc - art berlin contemporary - solo presentation with Chiharu Shiota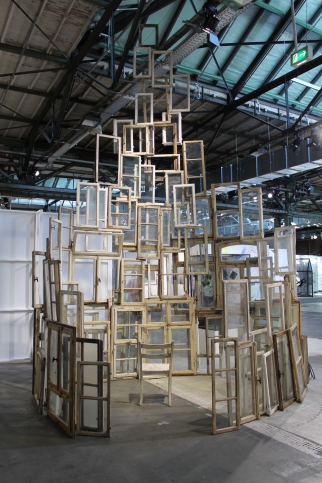 ARNDT Berlin is delighted to present a solo exhibition with CHIHARU SHIOTA at this years' "abc - art berlin contemporary" 2012.
Opening:
13 September, 6 – 9 pm
Running time:
14 September - 16 September, 12 am - 7 pm

Station-Berlin
Luckenwalder Strasse 4—6
10963 Berlin
We are looking forward to see you there! Hall 3 Booth F/9

If you have any further questions, please contact Lisa Polten (lisa@arndtberlin.com).