Yayoi Kusama
Born 1929 in Matsumoto City, Japan
Lives and works in Tokyo
The artist covers her world entirely with brightly coloured dots: entire rooms, furniture and people melt into a whirlpool of »Polka Dots«. Yayoi Kusama, born in 1929 in Japan, belongs to a generation of artists who in the 60s and 70s aspired to an increased awareness in order to chieve political, social and sexual freedom. She made an early break from the traditional Japanese way of life. In 1957 she went to New York in order to study at the »Art Students' League« and emigrated to the USA in 1960 where she lived, first in Seattle and then in New York. In 1966 she adopted American citizenship. In 1974 Yayoi Kusama returned to Japan, where she still lives and workes. She is represented worldwide in the most important international museums.The multiplicity of Kusama's work is constantly surprising. Alongside the net and trellis-like structures and dots, which often lend her work a Pop-Art aspect, she developed three-dimensional protuberances which play on the symbolism of the phallus. With their psychologically inspired formal language and their soft, fabric-like, flesh-coloured nature, these objects are among the first soft sculptures. Kusama calls these objects Sex Obsession. They are combined with everyday objects to form assemblages and then coated in gold or silver. The broad ranging and representative selection of works at Arndt&Partner comprises one of her soft sculptures, as well as a series of paintings including Infinity Nets from 2005, which in its monochrome colouring is exceptional for Kusama. In addition, she is showing the installation Narcissus Garden – a sea of polished steel balls executed in 2004.
This work represents another focal point in her oeuvre. Kusama produceses entire rooms and objects out of mirrors, in which the observer and the environment melt into one another. They reflect into infinity, in
order, finally, to dissolve. Thus, Kusamas installations seem to have neither a beginning nor an end. The obsessive repetition of a motif creates a hypnotic effect on the observer, who cannot escape its magnetic pull. The current works and motifs appear as fresh and original as those of the 60s. There is something childlike about Kusama's world, something dreamy, something liberating, but which tells also of the pain of not being able to escape death.Yayoi Kusama is currently represented at the exhibition Berlin –Tokyo / Tokyo – Berlin at the Neue Nationalgalerie in Berlin, with two installations from 2004 (7. 6. – 3. 10. 06). Recently her works were exhibited in the following exhibitions in Europe: Summer of Love at the Kunsthalle, Vienna, and Zero – Internationale Avantgarde der 50er und 60er Jahre at the museum kunst palast in Düsseldorf. Parallel to her the solo exhibition at Arndt & Partner Berlin, which has been realised in cooperation with Robert Miller Gallery, New York, Kusama will also be showing at the Singapore Biennale (4. 9. – 12. 11. 06).

EXHIBITIONS:
16.09. – 21.10.2006
Yayoi Kusama
Solo exhibtion at Arndt & Partner, Berlin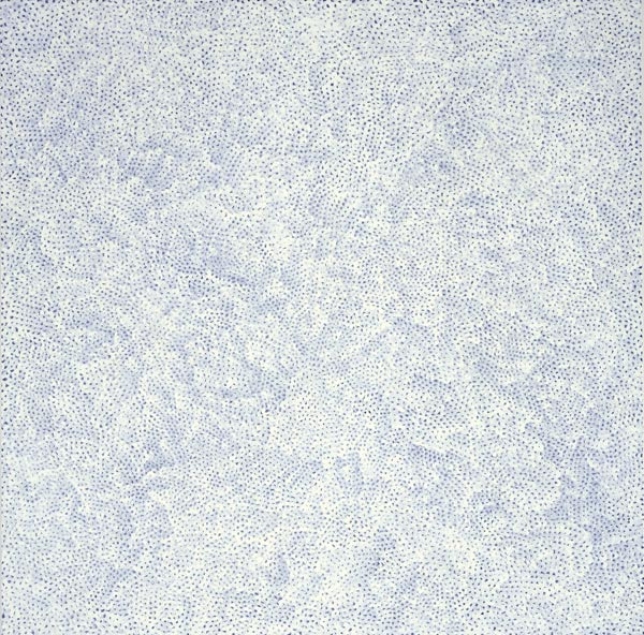 Exhibitions
16.09. – 21.10.06
Yayoi Kusama
Solo exhibition at Arndt & Partner, Berlin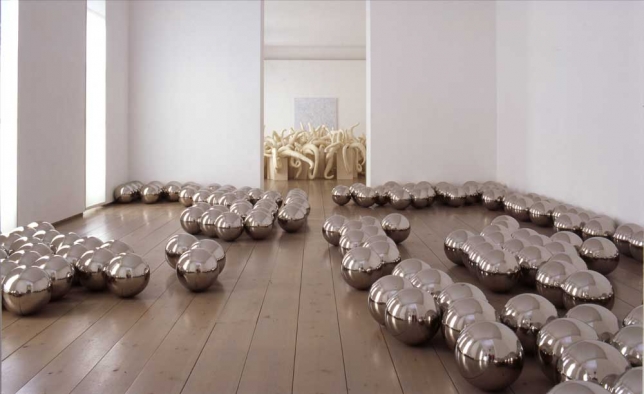 PRESS RELEASE
Arndt & Partner are pleased to present the first solo show of Yayoi Kusama in Berlin, and to announce the inclusion of this position into the gallery programme.
With her colourful installations, pictures and objects Kusama - one of the most multifaceted and internationally successful female artists in Japan - has been a sensation since the 1960s. The artist covers her world entirely with brightly coloured dots: entire rooms, furniture and people melt into a whirlpool of "Polka Dots".
Yayoi Kusama, born in 1929 in Japan, belongs to a generation of artists who in the 60s and 70s aspired to an increased awareness in order to achieve political, social and sexual freedom. She made an early break from the traditional Japanese way of life. In 1957 she went to New York in order to study at the "Art Students' League" and emigrated to the USA in 1960 where she lived, first in Seattle and then in New York. In 1966 she adopted American citizenship. In 1974 Yayoi Kusama returned to Japan, where she still lives and workes. She is represented worldwide in the most important international museums.
The multiplicity of Kusama's work is constantly surprising. Alongside the net and trellis-like structures and dots, which often lend her work a Pop-Art aspect, she developed three-dimensional protuberances which play on the symbolism of the phallus. With their psychologically inspired formal language and their soft, fabric-like, flesh-coloured nature, these objects are among the first soft sculptures. Kusama calls these objects "Sex Obsession".
They are combined with everyday objects to form assemblages and then coated in gold or silver. The broad ranging and representative selection of works at Arndt & Partner comprises one of her soft sculptures, as well as a series of paintings including "Infinity Nets" from 2005, which in its monochrome colouring is exceptional for Kusama. In addition, she is showing the installation "Narcissus Garden" - a sea of polished steel balls executed in 2004.
This work represents another focal point in her oeuvre. Kusama produceses entire rooms and objects out of mirrors, in which the observer and the environment melt into one another. They reflect into infinity, in order, finally, to dissolve. Thus, Kusamas installations seem to have neither a beginning nor an end. The obsessive repetition of a motif creates a hypnotic effect on the observer, who cannot escape its magnetic pull. The current works and motifs appear as fresh and original as those of the 60s. There is something childlike about Kusama's world, something dreamy, something liberating, but which tells also of the pain of not being able to escape death.
Yayoi Kusama is currently represented at the exhibition "Berlin -Tokyo / Tokyo - Berlin" at the Neue Nationalgalerie in Berlin, with two installations from 2004 (7.6. - 3.10.2006). Recently her works were exhibited in the following exhibitions in Europe: "Summer of Love" at the Kunsthalle, Vienna, and "Zero - Internationale Avantgarde der 50er und 60er Jahre" at the museum kunst palast in Düsseldorf. Parallel to her the solo exhibition at Arndt & Partner Berlin, which has been realised in cooperation with Robert Miller Gallery, New York, Kusama will also be showing at the Singapore Biennale (4.9. - 12.11.2006).