10.09. – 23.10.2004
Sophie Calle "The True Stories"
Solo exhibition at Arndt & Partner, Berlin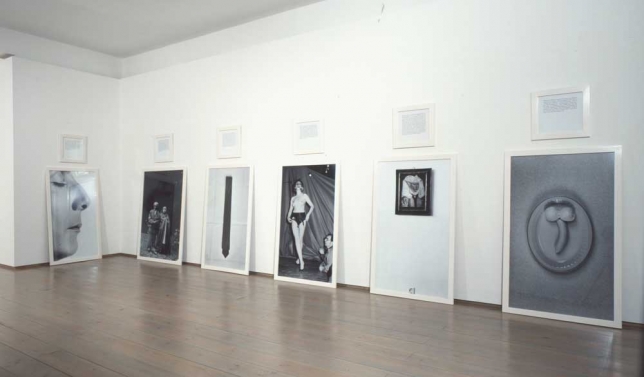 PRESS RELEASE
We are delighted to announce our fifth solo exhibition with Sophie Calle. The show will present the "True Stories" (or "Autobiographies"), offering the first overall view of the renowned series, that Sophie Calle started in 1988 with "The Portrait", and that currently encompasses thirty individual works.
Each "Autobiography" consists of two elements, combining a text with a black/white or colour photography. Sophie Calle takes us through various phases of her life and work: her childhood and youth in Paris; the stories about her husband, the arguments and rituals they share and continue to share even after their break up and divorce; the famous "Sleepless Night" Sophie Calle spent on top of the Eiffel Tower, asking visitors to tell her stories that would prevent her from falling asleep…
More than any other series, the "Autobiographies" reveal how Sophie Calle's life and work form a unified whole, an uncommon congruity which both fascinates and irritates her public. The French artist's work inhabits a peculiar space between fact and fiction. She crosses private boundaries to explore the hidden codes which shape our interaction; meanwhile, she exploits public spaces by investing them with a sense of intimacy, such Paris-Roissy airport, where she solemnly stages her own wedding dream, wearing a beautiful red dress ("Dream Wedding", 2001). It is precisely the combination of text and image, that leads us to the very heart of her work. The French artist calls herself a "narrative artist", emphasizing that the stories and their content, the preliminary research, the form chosen, and the final works presented in the exhibition, are all equally important to her.
The gallery exhibition is accompanied by the first German publication of the "Autobiographies", likewise entitled "True Stories", and published by Prestel (ISBN 3-7913-3262-7).