Mai 21, 2014
ARNDT is pleased to announce a new publication by Entang Wiharso "Trilogy"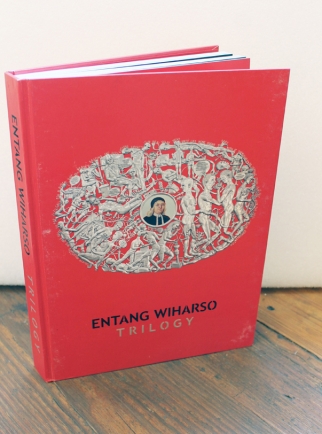 "Trilogy" was published on the occasion of Entang Wiharso's solo exhibition at ARNDT Singapore in 2014.
The publication "Trilogy" features the essays of Entang Wiharso, Christine E. Cocca, Natalie King, Alia Swastika, Amanda Katherine Rath, Suwarno Wisetrotomo, Jim Supangkat, Syamsul Barry, Nicola Trezzi, Nirwan Dewanto, Helena Spanjaard, Rifky Effendy as well as Asikin Hasan and includes a catalog of the artworks featured in the exhibition.
Published in 2014 / 312 pages, many colour plates
Bound / Hard cover
English
Mai 3, 2014
CURRENT SOLO EXHIBITION WITH JUMALDI ALFI AT ARNDT SINGAPORE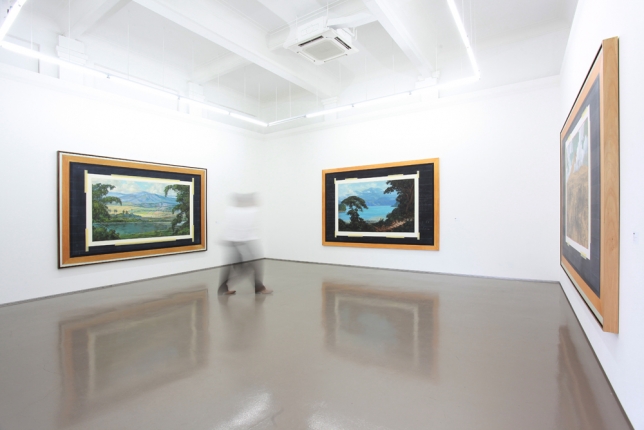 JUMALDI ALFI
MOOI INDIE
Solo exhibition at ARNDT Singapore
May 10 - July 05, 2014
Matthias Arndt and Jumaldi Alfi on 'Mooi Indie' show at ARNDT Singapore

Press release
Jumaldi Alfi is one of the most influential artists in the Indonesian contemporary art scenario. He is renowned for his large-scale paintings and their compelling iconography of visual signs reflecting the collective and individual existential experiences. A practicing painter and a sculptor, Alfi has exhibited internationally and across South East Asia. Jumaldi Alfi's new solo show will open on 9 May, 2014. ARNDT Singapore is pleased to be presenting a new body of work by the artist – his recent series "Melting Memories: Rereading Landscape – Mooi Indies".
A practicing painter and a sculptor, Alfi came to international attention in the 1990s as a founding member of the Jendela Art Group. Jendela surprised audiences in Indonesia with refreshing works: removed from the omnipresent and socio-political themes in art, they were not falling into the trap of technical sophistication of realist painting either. Instead, by drawing exclusively on minimal visual elements of line, color and texture, they were showing an inclination for extreme naïveté and almost revolutionary formalism. Focusing on aesthetic and formal research within a personal territory, Jumaldi Alfi and Jendela group managed to introduce a fresh and dynamic style into contemporary Indonesian art. Jumaldi Alfi is renowned for his compelling iconography of visual signs reflecting the existential and spiritual experience on both individual and collective levels. Creating his own code of images, the artist draws on a wide scope of cultural references, from objects of the natural world, to Renaissance paintings, to the childhood memories of family life.
The new solo exhibition at ARNDT Singapore will feature Jumaldi Alfi's recent series Melting Memories - Re-Reading Landscape, Mooi Indies (2013-14). In Melting Memories series, the artist relies on the "Mooi Indie" colourful style and poetic pastoral themes. Better known as "Indonesia Molek", this genre was particularly popular in the Dutch colonial times and exemplified the nostalgic visions of the Dutch East Indies and its landscapes. By placing his focus on 'Mooi Indie' paintings, Jumaldi is examining the potential historical roots of modern and contemporary Indonesian painting. In her book on Jumaldi Alfi, Michal Ron from Freie Universität Berlin describes his work as a practice of writing history: When Alfi paints after paintings, art stands in the way of a direct gaze on his land. The artist does not paint landscape, he paints art. Like in the play of trompe-l'oeil, representation's spell, the perception of representation as a transparent window to the world, has to be broken in order for representation to appear and its construction to come into sight. Yet Alfi sees representation only. He sees idealized representations of someone else's paradise, and doesn't see the actual reality that was substituted for re-presentations. When paintings replace memories, they become history. Alfi continues to paint history, in a never-ending lesson. Michal Ron, Jumaldi Alfi: Blackboard Paintings, 2013
Jumaldi Alfi was born in 1972 in West Sumatra, Indonesia. Having graduated from Indonesian Institute of Arts, he currently lives and works in Yogyakarta, Indonesia, where he leads his individual practice and also vividly contributes to the local scene. Most recently, Alfi co-founded Office for Contemporary Art International, an art collective based in Yogyakarta (established in 2010). Throughout his career, he was nominated for various prizes: the 10th Indonesian Art Awards (2003, Finalist) and the 5th Indonesian Art Awards, The Best Painting Awards, Indonesian Insitute of Art (ISI), Yogyakarata, Indonesia (1998, Finalist). His solo exhibitions include "Melting Memories" at the STPI Singapore Tyler Print Institute, Singapore (2011), "Nightswimmer" at the Metis Gallery, Amsterdam, the Netherlands (2011), "Life/Art # 101: Never Ending Lesson" at the Sangkring Art Space, Yogyakarta, Indonesia (2010) and "Derau-Noise" at the Bentara Budaya, Yogyakarta, Indonesia (2001). Group exhibitions include "Legacy, a Trace of Civilization" at the Esa Sampoerna Art Museum, Surabaya, Indonesia (2012), "Bayang" at The National Gallery of Indonesia, Jakarta, Indonesia (2011), "Jendela-A Play of the Ordinary" at the NUS Museum, Singapore (2009), "Manifesto" at the The National Gallery of Indonesia, Jakarta, Indonesia (2008) or "COMMON GROUNDS" at the Nasional Gallery, Jakarta, Indonesia (2007). Jumaldi Alfi has also participated in a number of international art fairs: "Hong Kong International Art Fair", "Art Stage Singapore", "Shanghai Art Fair".
Apr 28, 2014
CURRENT SOLO EXHIBITION WITH YANG JIECHANG AT ARNDT BERLIN - On the occasion of the Gallery Weekend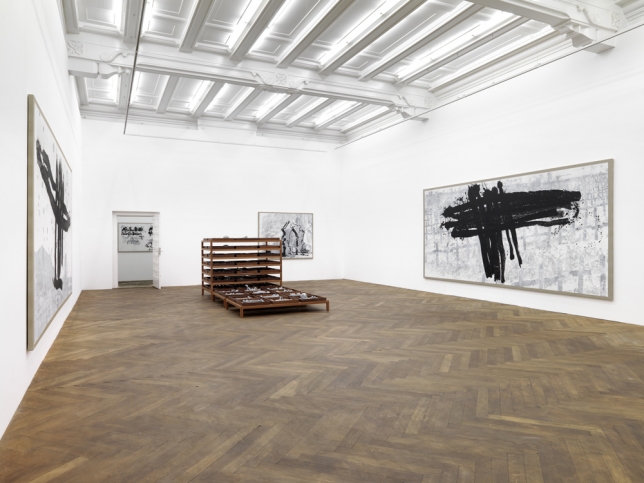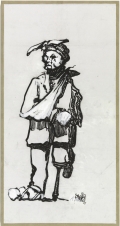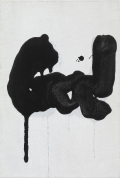 YANG JIECHANG
DIE RECHNUNG BITTE

Solo exhibition at ARNDT Berlin
May 3 - June 28, 2014

Yang Jiechang and Matthias Arndt on 'Die Rechnung bitte' show at ARNDT Berlin
PRESS: Please find the ARTBERLIN.DE article and video here

Press release
ARNDT Berlin is pleased to present the solo exhibition 'Die Rechnung bitte' of the internationally recognized Chinese artist Yang Jiechang in Berlin.
His works are an expression and a result of a sustained questioning and redefining of the own identity refering to diverse cultures, which he encounters with a great directness. Incidental circumstances of diverse places turn to basic elements as the recurrence, overlapping and intersection of disparate images. He chooses major issues as his main theme, but his inspiration and imagination arise from the banal and common objects. His works cover a large span of media and languages (as ink-wash painting, Chinese calligraphy, drawing, photography, installation, performance, sound, music and multimedia).
The title of the exhibition 'Die Rechnung bitte' descends from a work of Yang Jiechang, showing a crippled soldier, standing on a peg leg, with his head and right arm bandaged. This work is part of a series in which Yang Jiechang retraces and edits artworks by Adolf Hitler by trying to put himself into Hitler's position. Hitler's choice of subject was limited to images of the death, the suffering of his comrades and destruction of villages and monuments. According to Yang Jiechang we see no glorification of war, but just the opposite: For example, the triumphal arc – actually a symbol of victory and heroism – is represented as a destroyed ruin. The artist concludes an "image against the war". By reciting some of Hitler's works Yang Jiechang does not attempt to show the dictator but the artist himself: the reversal of something negative to something positive. There is an interplay, but anything than "the trivialization of the bloody madness".
Yang Jiechangs works represents an interjection to maintain the critical distance to "search the enemy in oneself". (Martina Köppel-Yang)
In another aspect of his approach he follows the mainstream propaganda, be it in the media context on topics like 9/11, the communist regime or everyday discourses of terror and war. He is using traditional techniques of Chinese painting in a contemporary frame and context.
In his calligraphy-diptych 'Oh My God', accompanied by two video installations, the attack of the World Trade Center in New York at September 11, 2001 form the initial point. At this juncture Yang isn't interested in the aspects of the terror and horror, but rather in backgrounds and verbal expressions of the people, as the exclamation of a New York City citizen at the sight of the destroyed towers 'Oh My God'. For Yang Jiechang it's an expression of truth, which is why he picked out this sentence as an initial point for his calligraphy. The Cantonese equivalent 'Oh Diu', translated with 'Fuck', forms a convenient anti-pole. With his calligraphies he resists the Chinese tradition, to show only positive and beautiful, he rather shows the everyday occurrences, like banes and invectives: for Yang Jiechang words that apply to the whole last century. The language is a basic element in his works, an expression of cultural affiliation.
The installation 'Underground Flowers', produced for the twenty-year-old commemoration of the Tian'anmen massacre, where the military stopped protests of students pro-democracy movement in 1989, is a statement of Yang to the occurrence. The world isn't getting better for him, even if flowers grow from the bones of the killed. The work was first shown at the 10th Biennale of Lyon, France, as in 2010 at S.M.A.K. in Gent, Belgium.
Yang Jiechang (1956 Guangdong, China) studied from 1974-78 at the Foshan Folk-Art Institute in Guangdong, China. In 1982 he graduated from the Chinese Painting department of the Guangzhou Fine Arts Academy, China. He has participated in several solo and group exhibitions in Asia, Europe, USA and Australia since 1988. He lives and works in Paris and Heidelberg.
Apr 27, 2014
SPECIAL SCREENING | Julian Rosefeldt | May 1, 2014 | The Scorpion's Sting | An exquisite corpse based on Luis Buñuel's L'Âge d'or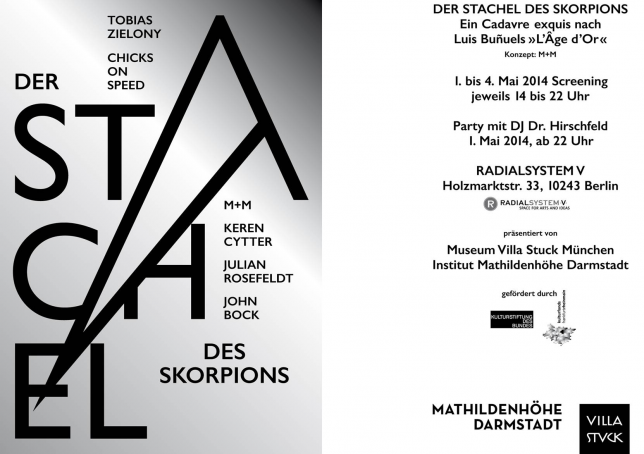 Apr 27, 2014
SPECIAL SCREENING | Julian Rosefeldt | May 1, 2014 | The Scorpion's Sting | An exquisite corpse based on Luis Buñuel's L'Âge d'or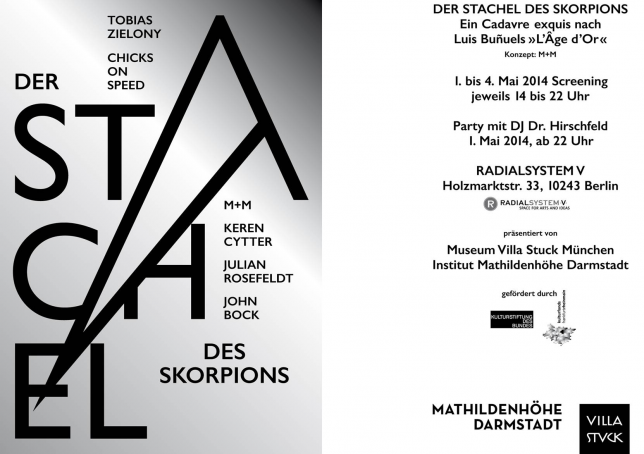 Apr 8, 2014
CURRENT SOLO EXHIBITION WITH SOPHIE CALLE AT THE MUSEO DE ARTE CONTEMPORANEO DE MONTERREY, MEXICO | FROM 11 APRIL - 31 AUGUST, 2014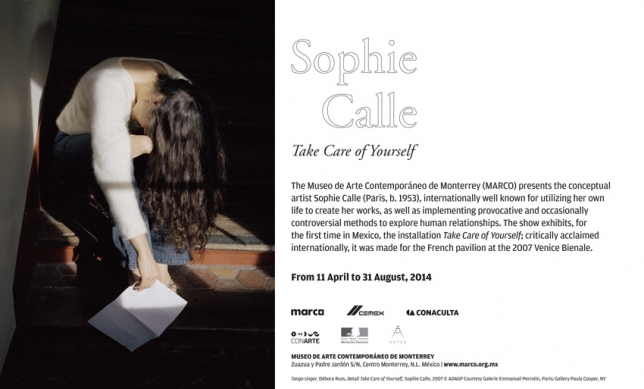 Mär 12, 2014
PAST SOLO EXHIBITION WITH RODEL TAPAYA AT ARNDT BERLIN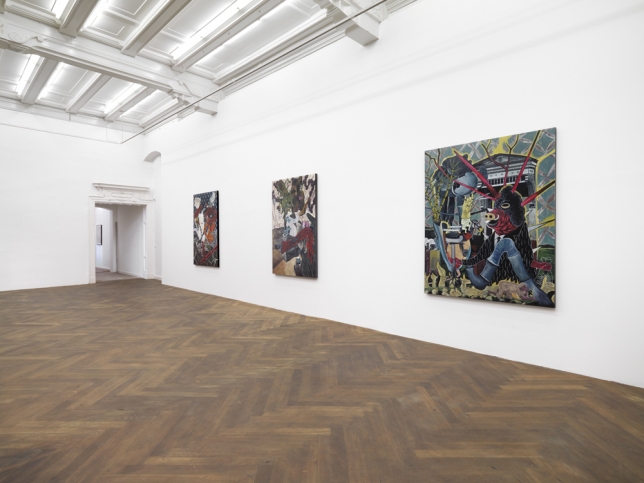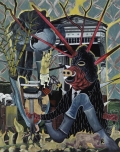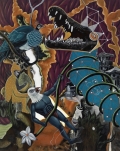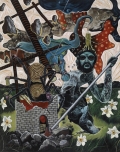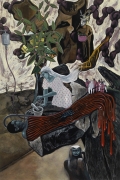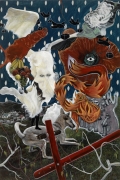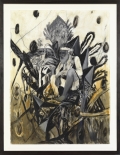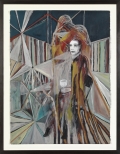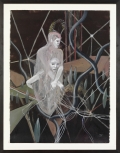 RODEL TAPAYA
The Chocolate Ruins

Solo exhibition at ARNDT Berlin
March 15 - April 26, 2014
Clicke here to view the list of exhibited works
Press Release
ARNDT Berlin. Rodel Tapaya is one of the leading Filipino visual artists of his generation and belongs to the most acclaimed artists in Southeast Asia today. Due to exposure in international exhibitions and success in important regional art contests his works have gained renown and critical indorsement. He broke out in the art scene by earning the prestigious APB Foundation Signature Art Prize in 2011. Tapaya's first one-man exhibition at the Ateneo Art Gallery in Philippines - the country's premier modern and contemporary art museum - is currently on display until April 2014. Tapaya's first solo exhibition in Europe The Chocolate Ruins will open at ARNDT Berlin from March 15, 2014 and will be on display until April 26, 2014.
Rodel Tapaya's main piece at ARNDT's primary location in Berlin resists blatant interpretation. In his expansive painting, The Chocolate Ruins, the blend of thematically related images impresses a conflated disquiet and a sense of simultaneous ironies. Speaking in the reconstructed and often esoteric language of folklore¬ - myths and legends and their transfer in barbershop talk and current events - his works resurface age-old wisdom to comment on our contemporary life. All the images are visually connected by parts of the cacao plant, scattered across the canvas, each one dedicated to the three major disasters that has devastated the Philippines during the past year; a magnitude 7.2 earthquake, Supertyphoon Haiyan, and the scandal over widespread misuse of congressional funds.
Chocolates are easily a substitute for anything that corrupts, be it money, beauty, or tradition; an insinuation to its prominent role in the bittersweet aspirations and decline of Imperial Spain's colonial rule over the Philippines. Other elements in the tragic tableau show vestiges of church ruins, makeshift shelters, storm clouds with faces, and helpless men.
As our living and thinking increasingly adapt to the unremitting charge of information, artists like Rodel Tapaya have developed an ability to isolate particular parts of this dissonance and arrange them in fresh dramatic combinations. Tapaya has an awareness of the world as one would an ancient storyteller with insight developed in the context of the events that have altered into other things, and explores the implication of these dynamic and inexhaustible symbols and narratives in relation to one another. In a time and place when these myths and legends have become ruins as well, of national identity, the painter looks not to new discoveries to catalogue the human condition, but rather pathways among the thicket of things already known to our ancestors and his nation's literary heritage.
A publication - surveying his oeuvre of the past 10 years - edited on the occasion of Tapaya's solo show Bato-Balani at the Ateneo Art Gallery, Quezon City, Philippines will be launched during the Art Fair Philippines and also presented at the Berlin opening of The Chocolate Ruins.
Feb 25, 2014
CURRENT SOLO EXHIBITION WITH ENTANG WIHARSO AT ARNDT SINGAPORE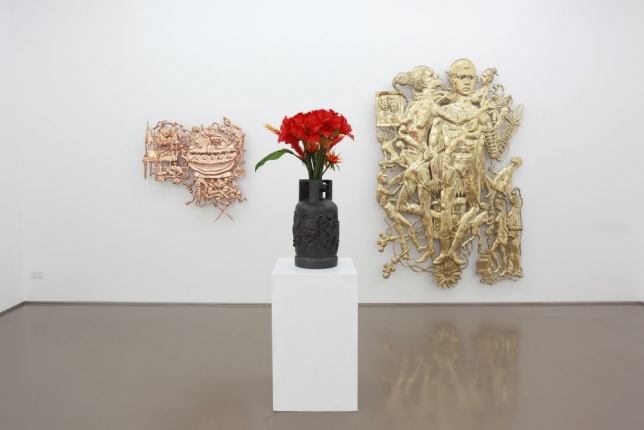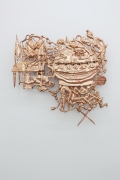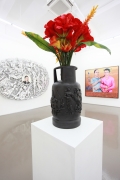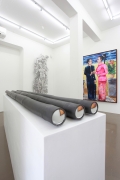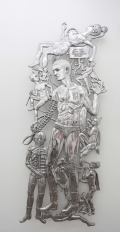 ENTANG WIHARSO
TRILOGY
Solo exhibition at ARNDT Singapore
March 6 - May 4, 2014

Entang Wiharso and Matthias Arndt on "Trilogy" show at ARNDT Singapore
PRESS RELEASE
Entang Wiharso is an internationally acknowledged artist, particularly known for his large scale paintings, wall sculptures and installations. He is one of the most significant artists working in Southeast Asia today. His works have been exhibited extensively in various contexts: gallery shows, public and private collections displays as well as biennales and group shows in Indonesia and abroad. Wiharso's solo exhibition 'Trilogy' will open on 5 March, 2014. ARNDT Singapore is pleased to be presenting a new body of work by the artist.
In Entang Wiharso's work the artist's own personal experiences are embedded with a strong examination of the predominant socio-political conditions of his home country. To him, creating work is a way of understanding the human condition, of heightening our ability to perceive, feel and understand human problems like love, hate, fanaticism, religion, and ideology. "I depict the condition of humans who are often divided by complex, multilayered political, ethnic, racial, and religious systems: they co-exist yet their communication is limited and indirect. Figures are interconnected by intuitive as well as intellectual linkages, including ornamental vegetation, tongues, tails, intestines, animal skin patterns, fences and detailed landscapes." (Entang Wiharso, 2011).
The name "Trilogy" stems from Entang Wiharso's desire to re-examine and re-articulate the ideas presented in three recent solo exhibitions: Love Me or Die (Indonesian National Gallery, 2010), Untold Stories (ARNDT Berlin, 2012) and Geo-Portrait (Primae Noctis, Lugano, 2013 and Salihara, Jakarta, 2013). "Trilogy is three interconnected themes, issues urgent for me to talk about in this moment.
I created the work for awareness, as investigations and as an open question to myself." The sculpture and paintings presented are intensely concerned with the complicated and elusive character of 'reality', which he seeks to represent in its fullness and multiplicity. He looks at events through the prism of his own experience and is both narrator and participant, blurring the line between observed truth and imagination. By mingling the sober reporting of an everyday event with the suddenly intruding vision of a dream, he offers us an understanding of the complex conditions of our own lives. "The Perfect Mirror" (2013-2014) came out of a conversation the artist had with his wife about the historical figure of Samuel Sewall, famous for his role as a judge in the Salem Witch Trials in Massachusetts in 1692. The notable aspect of Sewall's life that attracted Wiharso to his story was his realization of the terrible mistake he made condemning 20 people to death on witchcraft charges, and then how he dealt with that knowledge the remainder of his life. Looking at his story and current events in Indonesia, the artist wanted to examine the impact of the failure of leadership to admit mistakes. He thought about the all too common situation when leaders do something terrible that has an incredible impact on the life of society and yet the individual refuses to acknowledge responsibility or express a sense of regret. Wiharso is interested in the alternative value and possibility of repentance; how a conscience is formed and manifested. The oval shape of a mirror that is often found in homes connects the public to the work, to give a sense of familiarity, understanding and ownership.
Entang Wiharso participated in the 55th Venice Biennale in 2013, where his work constituted
a significant part of the Indonesian Pavilion. Wiharso's work was also on view in several institutional shows, amongst most recently: "All You Need is LOVE" (Mori Art Museum, Tokyo, 2013), Prague Biennale 6 (2013), "Panorama: Recent Art from Contemporary Asia" (Singapore Art Museum, Singapore, 2012).
Entang Wiharso was born 1967 in Tegal, Central Java, Indonesia. He studied painting at the Fine Art Department of the Indonesian Institute of Arts, Yogyakarta, Indonesia. He currently lives and works in Rhode Island, USA and Yogyakarta, Indonesia.
PLEASE CLICK HERE TO VIEW THE LIST OF ARTWORKS
PRESS: BLOUIN ARTINFO | March 2014 | Entang Wiharso Opens New Show in Singapore
PRESS: Art Asia Pacific Interview | March 2014 | Entang Wiharso
PRESS: Straits Times Interview | March 2014 | Entang Wiharso